ERP for Pharmacy : Ultimate Guide to Choose the best ERP
As the pharmaceutical industry grows more complex, companies need to keep up with industry trends and demands.
Moreover, this includes integrating an ERP system into their business processes. In this article, we'll delve into what ERP is, the different types of software available in the pharmaceutical industry, and how to choose the best erp for pharmacy software.
What is ERP for Pharmacies?
ERP, or Enterprise Resource Planning, is a type of software that streamlines business processes by integrating various departments and functions into a single system. In the pharmaceutical industry, ERP systems can help businesses manage their entire supply chain, from procurement to distribution, and ensure they comply with regulatory requirements.
ERP systems provide better collaboration between departments and improved decision-making by offering real-time access to data. Additionally, with a central database, all departments can access the same information, eliminating data silos and improving communication. Moreover, ERP systems can also automate routine tasks, such as invoicing and payroll, thereby reducing errors and improving efficiency.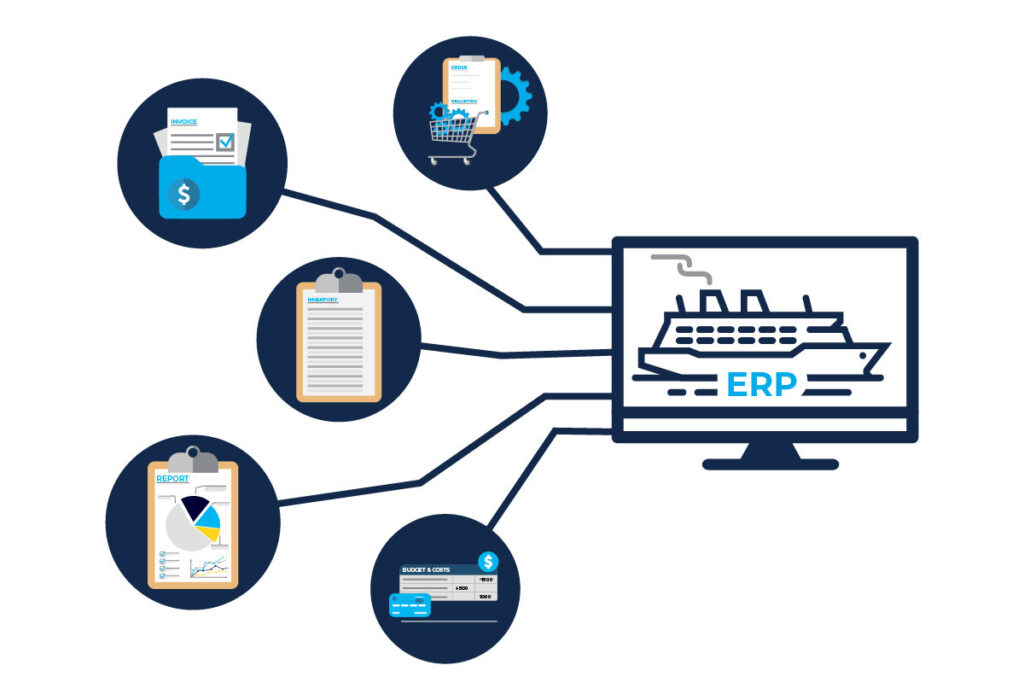 ERP System Explanation: Types of Software Used in the Pharmaceutical Industry
The pharmaceutical industry offers several software options, each with its unique features and benefits. Here are some of the most popular options available:
Aumet: Aumet is the leading software providing ERP for pharmacy software. It offers various features, including inventory management, point of sale, and regulatory compliance. Aumet is known for its ease of use, making it an ideal choice for small, medium and large businesses.

Oracle ERP: Oracle ERP is another popular option in the pharmaceutical industry. It offers various modules, including financial management, supply chain management, and project management. Oracle ERP is known for its advanced reporting capabilities and real-time analytics.

Microsoft Dynamics 365: Microsoft Dynamics 365 is a cloud-based ERP system that offers various modules, including finance, sales, and operations. It is known for its user-friendly interface and integration with other Microsoft products, such as Excel and Outlook.

SAP ERP: SAP ERP is a well-known ERP system many pharmaceutical companies use. It offers various modules, including finance, logistics, and production planning. SAP ERP is scalable and flexible, making it an ideal choice for businesses of any size.
Choosing the Best Pharmacy ERP Software
Choosing the right pharmacy ERP software can be overwhelming, but it's essential to the success of your business. Here are some factors to consider when selecting the best pharmacy ERP software for your business:
Functionality: Look for a system that offers the modules and features most important to your business. Ensure that it can automate routine tasks, provide real-time data, and ensure compliance with regulatory requirements.

Scalability: Choose a system that can grow with your business. Look for a system that is easily customizable to meet your changing needs.

Ease of use: Choose a system that is user-friendly and requires minimal training. Look for a system with a user-friendly interface and intuitive navigation.

Support: Choose a system with reliable customer support. Look for a provider with a dedicated support team that can provide assistance when needed.

Cost: Consider the total cost of ownership, including licensing fees, implementation costs, and ongoing support. Look for a system that offers a good balance between affordability and functionality.
ERP Consultant: Providing Free ERP System Demo
If you're unsure which pharmacy ERP software is right for your business, you can always consult with an ERP consultant. They can help you determine which system is best suited to your needs and budget.
Moreover, some providers offer free ERP system demos, which will allow you to try out the software before making a commitment