Major Advances in Healthcare Technology
Technology has become an integral part of the healthcare industry, transforming how health services are delivered. In addition, it has improved patient care, made it more accessible, and increased its efficiency. 
In this article, we will discuss the latest updates in healthcare technology, the major technical developments in this field, and the impact of digital transformation on improving it.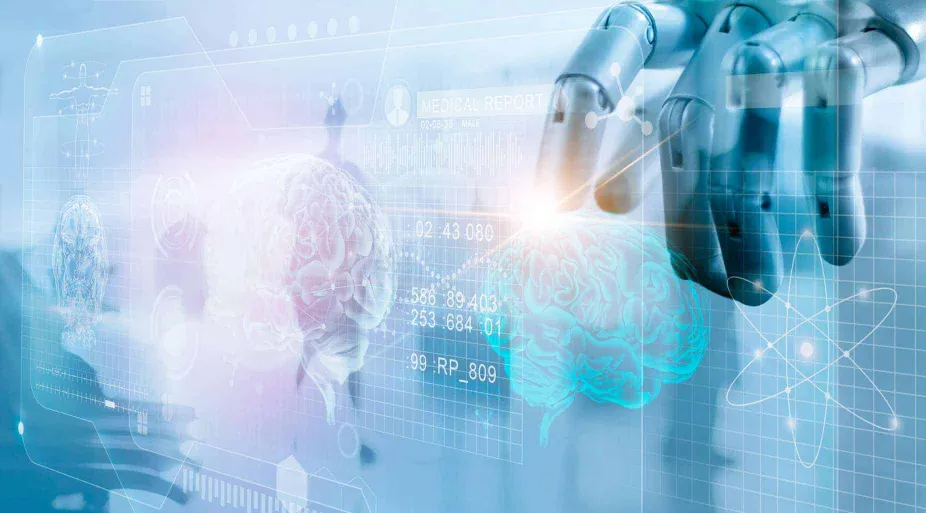 Artificial intelligence in healthcare technology
Artificial Intelligence (AI) is changing the way pharmacies operate. AI-powered tools can help pharmacists monitor patient adherence to medications, manage supply chains, manage inventory more efficiently, recommend alternative and high-demand medications, and more.
In addition, AI algorithms can help pharmacies automate routine tasks, boost pharmacies' sales and make them easier to handle.
One-stop-shop for all pharmacy needs
Aumet offers comprehensive solutions to further manage and order pharmacy orders. Aumet's ERP system for pharmacy management includes sales control, accounting, patient and inventory management, and other features. This enables pharmacists to streamline their operations and reduce costs.
This system enables pharmacy management to make data-driven decisions and improve the bottom line.
With the increasing demand for digital solutions in the healthcare industry, many pharmacies rely on these systems to remain competitive and meet the evolving needs of patients.
Aumet's integrated solutions also include an online MarketPlace. This one-stop-shop simplifies the ordering process and enables pharmacies to purchase products at competitive prices. 
Aumet MarketPlace provides pharmacies with access to a wide range of suppliers, enabling them to compare prices and choose the best products for their patients.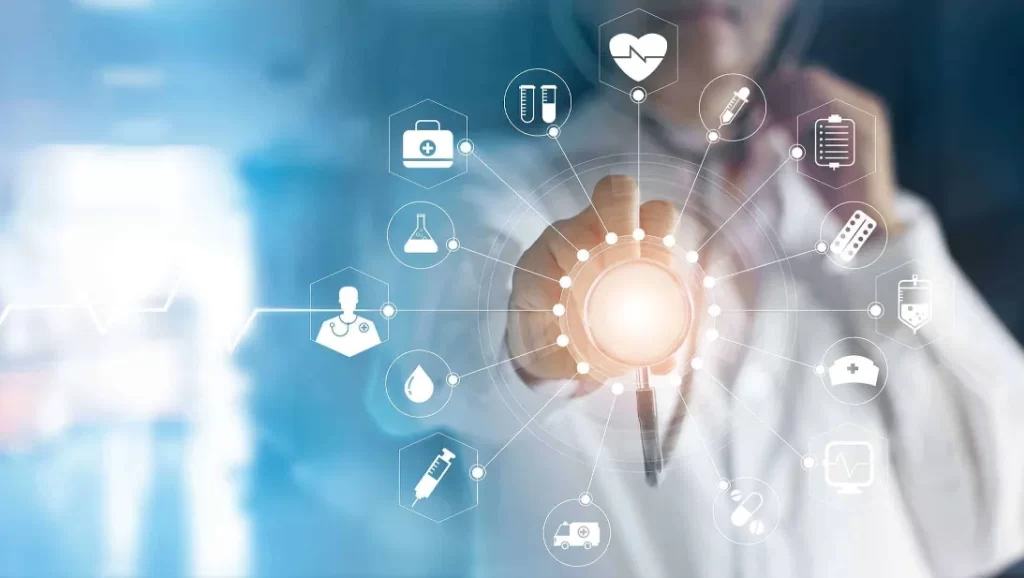 Government regulations in healthcare technology
Government regulations play an important role in the healthcare industry by regulating and standardizing healthcare services and practices.
 These systems organize and manage healthcare services. They help ensure that health care services are delivered in a safe and efficient manner, and they also help reduce health care costs.
For pharmacies, integration with these government systems can help streamline and automate various processes, such as tax and compliance.
Connecting RSD with Aumet ERP
RSD is an electronic system that tracks the distribution of human medication in the Kingdom of Saudi Arabia. 
It uses Global Locator Numbers (GLNs) to identify each location and Global Trade Item Numbers (GTINs).
Along that, serial numbers are encoded in a two-dimensional barcode (Datamatrix) to identify each package of medication. 
Pharmacies can use Aumet to complete monitoring transactions, including scanning the barcodes on medication boxes to record their receipt in the pharmacy.
Aumet's platform tracks each transaction and transfers the information to the OMT Pharmacy system automatically, eliminating the need for manual data entry.
Connecting Wasfaty with Aumet ERP
Wasfaty is a healthcare service that aims to improve access to medication for patients. This is done by connecting hospitals and primary health care centers with community pharmacies.
This allows patients to receive their medication from the nearest community pharmacy at no cost.
Once registered, they can use Aumet's advanced inventory control system to dispense medication that is available in their stock.
 Additionally, pharmacies can manage their invoices and track claims and balances owed to all parties involved in the transaction.
Aumet and The Zakat, Tax, and Customs Authority
The Zakat, Tax and Customs Authority has implemented an electronic invoicing system that includes electronic invoices, tax invoices, and simplified tax invoices. 
This system aims to replace the traditional paper-based invoicing process with an electronic one.
This enables the exchange of invoices and debit/credit notices in a structured electronic format between sellers and buyers.
The electronic invoicing system streamlines the invoicing process and ensures that invoices are processed in an integrated electronic format. This improves the efficiency of the invoicing process and helps to reduce errors and delays. 
Governmental Regulation's effect
This integration allows pharmacies to efficiently manage their financial and compliance operations, ensuring they comply with government regulations. By integrating with these systems, Aumet enables pharmacies to focus on providing high-quality care to their patients while streamlining and facilitating their operations.
In conclusion, healthcare technology is rapidly evolving, providing healthcare professionals and patients with innovative tools and solutions.
AI-powered tools and pharmacy management systems are among the most important of the many technologies that pharmacies can leverage to improve their operations and enhance the experience of patients and customers.
You can request a free demo of Aumet's Pharmacy Management System if you are interested in learning more about how technology can be used to control pharmacy operations. Our team of professionals will guide you through every step so you can get started.